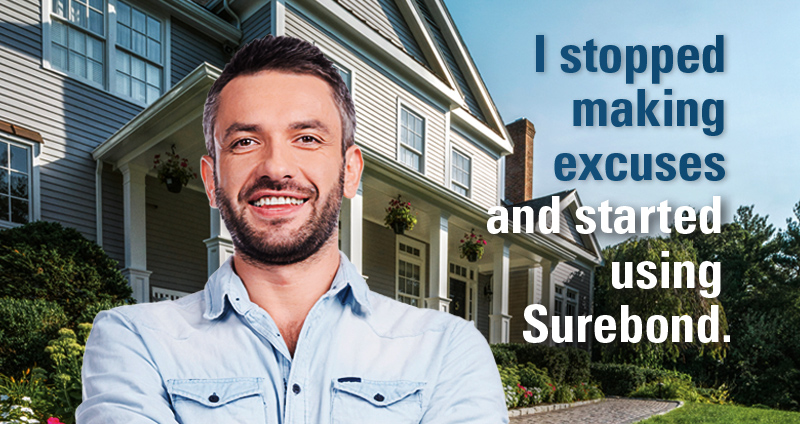 It's always worth taking the extra steps to protect a project you are proud of. Whether you are installing or restoring a hardscape, providing an extra layer of protection with a Surebond Sealer helps to keep it looking beautiful long term and makes it easier to clean and maintain. For cleaning and sealing success, trust in Surebond products that are the most innovative and made with the highest quality ingredients. We also offer:
Excellent Service
Comprehensive Training
Expert Technical Support
With over 30 years of proven experience, you can't help but notice the premium value Surebond Sealers will add to your hardscape project. IT ALWAYS PAYS TO PROTECT WITH SUREBOND.
Do you want to learn more about Surface Restoration and Protection That Pays? Watch this quick video to learn about the 4 Steps to Surface Restoration.
two all-new Webinars
For complete descriptions of the webinars, go to the Helpful Information accordion below.
Contact us if you want to get started offering sealing services and we will connect you with a SEK-Surebond representative in your area, 800-932-3343 or info@sek.us.com.
Surebond Sealers Offer Protection Against:
Weather – Resists fading from harsh UV rays.
Water and Freeze/Thaw Conditions – Resists damaging effects from water penetration.
Staining – Resists the intrusion of stains from food, minerals, nature, weather, dirt and de-icing salt.
Wear and Tear – Resists deterioration from the wear and tear of everyday use.
Moss, Mildew and Mold – Surfaces protected with a Surebond Sealer containing an Anti-fungal Film Protector will resist moss, mildew and mold growth.
Additional Benefits Surebond Sealers Offer:
Enhancement* – Surebond Sealers with enhancing properties offer visual improvement by intensifying the color of the surface and/or adding a sheen.
Joint Stabilization*– Surebond Joint Stabilizing Sealers harden the sand within the pavement joints reducing sand washout, inhibit weed growth and protect against insect infestation.
Easier Maintenance – Sealed surfaces are easier to clean and maintain by keeping stains from penetrating the hardscape surface.
*Select Sealers
Surebond Sealers can start protecting new hardscape surfaces immediately after installation because of their unmatched breathability that will not trap efflorescence under the sealer surface.  In addition, restoring and then sealing a previously installed project can help bring a dirty, tired-looking hardscape back to life and make it look like almost new again!
Click below to open up the tab to reveal more information.
Surebond Sealers Helpful Information
Two-Part Urethane Sealers

Joint Stabilizing Sealers

Wet Look Sealers

Penetrating Sealers
Paver Jointing Sand