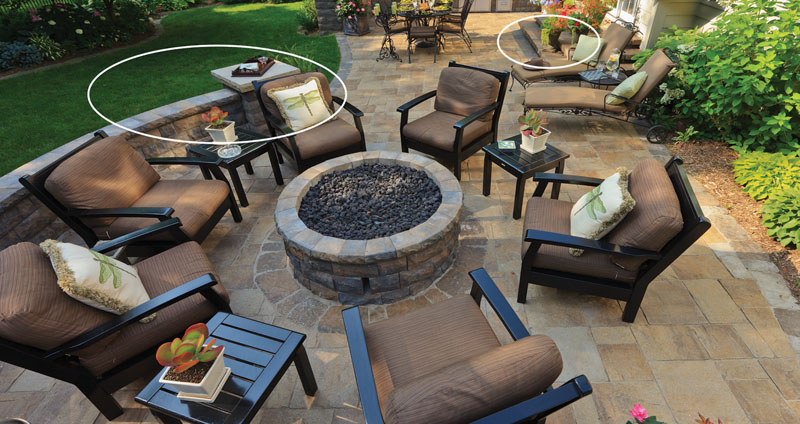 Bond Hardscape Projects with Field Proven, Superior Strength SEK Adhesives
Masonry adhesive is the ideal alternative to using mortar to bond bricks, pavers, steps wall blocks and caps together. Some major benefits include ease of use, quicker cure time and a durable, invisible bond.  SEK-Surebond offers masonry adhesives that can be used in less than ideal situations such as extreme cold, damp materials and in areas that experience freeze thaw cycles.
SB-10 Paver Bond Adhesive – Field Proven Performer For Over 30 Years
SB-15 Rapid Set Adhesive – Our Fastest Set Up & Strongest Adhesive Available
SB-20 Flex-Bond Adhesive –  Offers A Flexible Yet Durable Bond
SB-10 & SB-15 are now available in new 20 oz. sausage style packaging. Click here to learn more.
Ideal For:
Caps, Steps, Columns, Seat Walls, Retaining Walls, Grill Surrounds, Outdoor Kitchens,  and Paver Installations