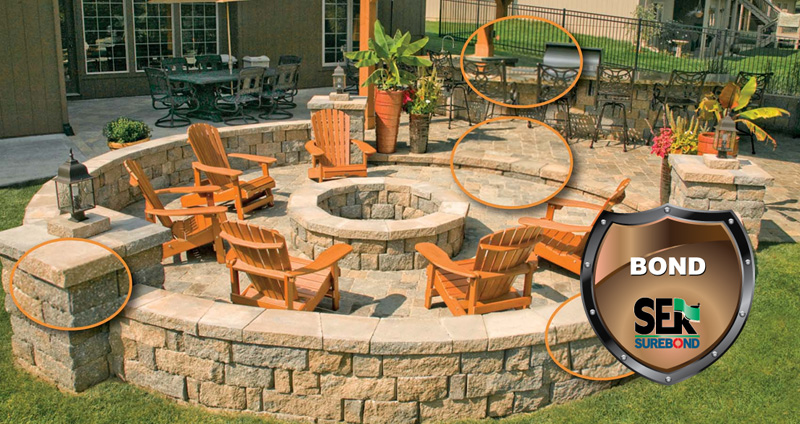 Bond Hardscape Projects with SEK Adhesives – Field Proven Superior Strength Adhesives for Pavers, Natural Stone, Wall Block & More!
Masonry adhesive is the ideal alternative to using mortar to bond bricks, pavers, steps wall blocks and caps together. Some major benefits include ease of use, quicker cure time and a durable, invisible bond.
SEK-Surebond offers masonry adhesives that can be used in less than ideal situations such as extreme cold, damp materials and in areas that experience freeze thaw cycles.
SB-10 Paver Bond Adhesive – Field Proven Performer for Over 25 years
SB-20 Flex-Bond Adhesive – NEW for 2017 and offers a Flexible yet Durable Bond
Quick Curing, High Strength, Structural Grade Hardscape Adhesives
Ideal For:
Caps
Steps
Columns
Seat Walls
Retaining Walls
Outdoor Kitchens
Any exterior hardscape application requiring a high strength bond