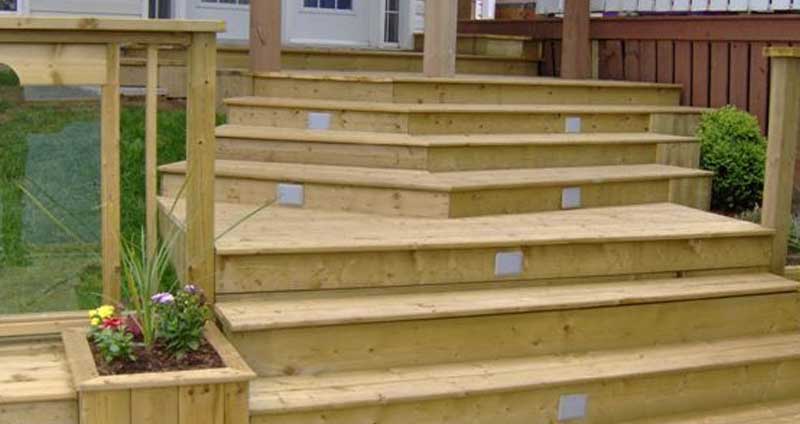 Create A Unique Design With…Deck & Dock Lights
These lights are perfect for use on wooden projects like decks and docks – either as part of new construction or retrofit into existing structures. The wide lip with beveled edges supports the light and its smooth rounded corners make the Deck & Dock Light a safe, yet elegant addition to your outdoor living area.
Available in boxes of 4 light fixtures and bulbs with standard (opaque) lenses
Replacement lenses and bulbs are also available
Fixture Dimensions:  4 ¾" (L) x 3 ¼" (W) x 2" (H)
Click below to open up the tab to reveal more information.
Deck & Dock Lights Helpful Information