YOUR SUCCESS IS OUR PRIORITY
Whether you are a reseller or user of our products, we care about your success.  The quality of a hardscape installation is certainly influenced by the choice of products you use. It is, and always will be, our goal to provide you with high performing products that are easy to use, work great and last as long as we say they will.  Our team works tirelessly to service your needs in an aim to exceed your expectations. Again, our primary goal is to help you succeed.  Our success is determined by your success.  Below is what some of our customers are saying about us.
To read the entire testimonial, click on the bold heading next to the '+' sign.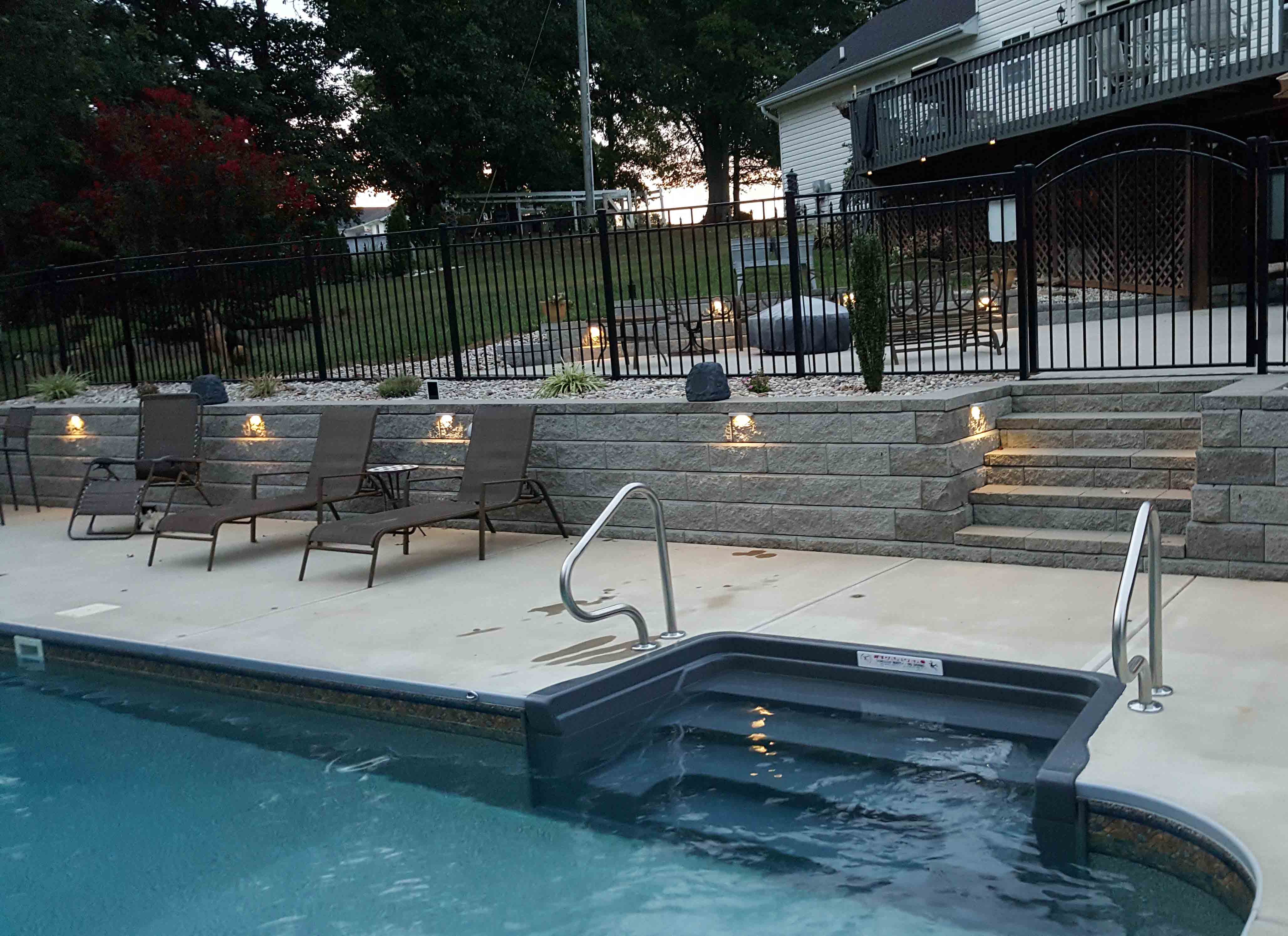 "Thank you again so very much for all your help and for the wonderful customer support. Your product is fantastic! My wife and I recently installed an in-ground pool, and built a partial retaining wall.  A friend of ours told us about wall lights that could be installed along the cap block of the wall. While researching for lights, I came across your Wallter Lights. We purchased 2 sets of 4 and I installed them in the wall. They look great and give just the right amount of light in our pool area. The instructions are easy to follow and they are also easy to install. We liked these lights so much we added them to another short wall along our patio area and tied all the lights to one transformer. This is where your gracious help comes in. While installing them, I had set the lights in place on top of the wall to make sure everything looked alright and when I turned my back the neighbor's dog grabbed one and tore it up. You replaced it at no charge.  You don't know how much that means to me, that a company is willing to help their customers this much. I know I have rambled on, but I enjoy the lights so much I wanted to let you know.  Thanks again for all the wonderful help."
"A Surebond distributor suggested to us to use Sure Clean Deep Penetrating Multi Use Cleaner for our sandstone around our house.  We built our house 30 years ago and it had all types of stains built up over the years.  We have tried numerous products in the 30 year time frame with no avail until now.  WOW! This product is AMAZING!!!!   I NEVER thought the sandstone would look this good!  Thanks SUREBOND!  The sandstone looks brand new like it did 30 years ago!!  (Wish I would have taken before and after pictures – everyone would be amazed at the transformation)."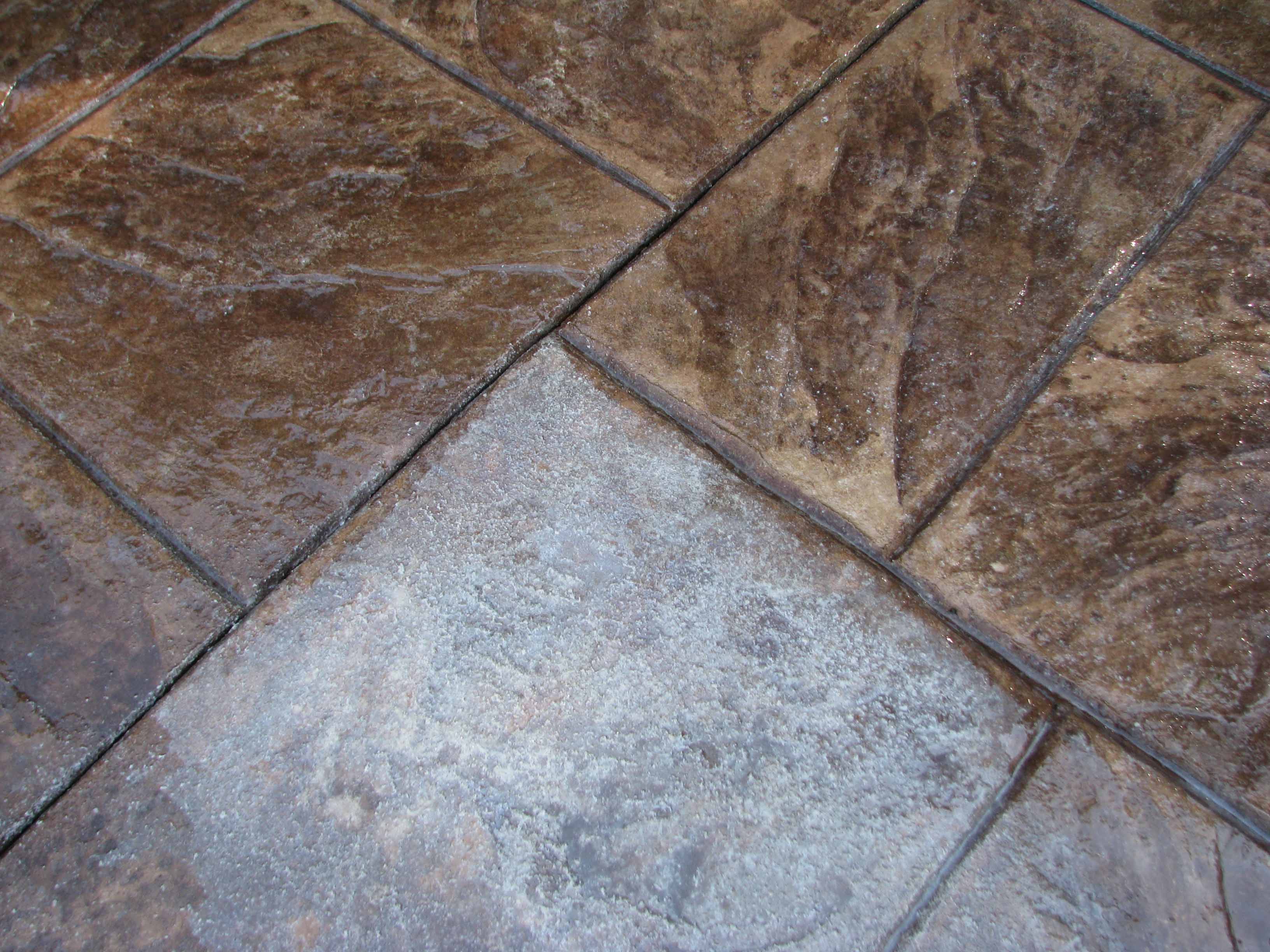 "We just bought your product SureStrip and used it today.  I wanted to show you how wonderful it works. This walkway is around 14 years old.  Year after year of applying sealant has built up to the point that when you add a fresh coat of sealer you can see kind of a whitish film over the top within weeks.  Using SureStrip to remove the old sealant, we are seeing some of the brilliant colors that we haven't seen in years.  Here's a picture showing you the difference after it has been removed.  Thanks again for a great product!"
"Just a note to tell you how pleased we are with the SB-7000 sealer.  In only one application, using a plain pump garden hose, it hardened the sand and left an enhanced look which is exactly what we wanted.   Great product!"
"As an owner of a successful design/build landscape firm located south of Boston for the past 20 years, I have been anecdotally researching the cleaning & sealing industry for the past 3 years. After recognizing a glaring need in our residential & commercial markets, as well as an eye opening opportunity, I began to formulate a 5 year business plan in 2016, and thus 'Hardscape Rehab' was born.
After selecting a digital marketing firm to assist with website development and social media platforms, as well as an equipment company to construct a 16′ enclosed trailer pressure washing unit, the only piece missing was our products supplier.
Alliance Gator was a strong contender after my initial interview with them. They surely had a strong presence in our area, and I was accustomed to purchasing their joint sand products. They were able to supply me with sample products to test (along with hats, shirts etc) and spent one-on-one time with me reviewing the product line. After a few follow up attempts to contact them for further training I did not receive a response.
Next up was Techniseal. Crickets….
I began to seek out an applicator certification class (if there was such a thing) and stumbled on to a company offering one in North Carolina, SEK-Surebond. After calling the corporate office to find out if there was an area rep I was given the email address for Darrin Brockelbank. About 2 hours after emailing him, I received a call in my office. I explained to Darrin that I launching a stand-alone cleaning & sealing business but, I had never cleaned or sealed a hardscape surface in my 20 years of installing them – he was more than amused!
We met at my office a few days later and I shared some of my business plan with him. He immediately wanted to assist me and suggested I meet with himself and Jay Krech during the Northeast Hardscape show in Providence the following week.
Today, Darrin and Jay both left Boston after spending most of the week with me training on demo sites of past install clients of mine.
Your company may not be the biggest or have a flashy marketing department (a little end user swag might be nice!) BUT, if Darrin and Jay are the type of employees that SEK is comprised of, then I would surmise you're simply the best.
In all my years of purchasing products and dealing with reps and vendors, I have never experienced the level of professionalism, knowledge and candor that I did this past week. The fact that a company would allow access for 2 of their employees to travel and spend time teaching and training a start-up company is pretty remarkable! You guys get it!!
Lots of companies preach "making customers for life" – very few come close – SEK now has an army of one!"
Doug Capodanno, President
Northern Lights Landscape, Inc. & Hardscape Rehab
"I just want to tell you how wonderful the customer service was from Greg at your company. I called initially trying to decide on a product. Your office referred me to Greg,  the Sales Representative in my area. He was professional and helpful.  Then, I purchased the cleaner and SB-8700 Wet Look Joint Stabilizing Sealer from one of your dealers in New Berlin, WI.  My husband and I cleaned the brick with the hope of sealing the next day but Mother Nature had a different idea.  After waiting 4 days without 24 hours of no rain, I hesitantly called Greg on Memorial Day. He was on vacation (I'm sure well deserved) so I contacted the number he had on his message which was for his supervisor. I also had to leave a message. We were hoping to seal, but had a few questions to make sure. Since we spent the money on the product we wanted to do it right. I tried Greg one more time a few hours later and he answered and was extremely helpful. His supervisor also called back a few minutes after Greg. We were able to spend Memorial Day finally sealing the patio – thank goodness!!  Thank you so much for the awesome customer service!"
I researched extensively for a product that could protect the pavers around our pool. I found what I was looking for from SEK. I chose the SB-6400 sealer, and I am so glad I did. I have multi-colored pavers and this product helped to make the paver color "pop" while giving the pool deck that wet look without the high gloss and slippery surface.
I definitely made the proper choice in product and company, and was quite pleased with the excellent customer service.